Accountants in Dubai
Accounting Review Services Dubai and UAE
We Are A Leading Accounting Reviews Services Serving Dubai and UAE
The enactment of VAT in the UAE in 2018 made it compulsory for companies to keep a correct and complete records of daily transactions and accounts. Businesses must keep track of all their financial operations, create reports on VAT and make all recordings based on the UAE VAT law.
If you don't comply with these laws or make errors in your calculation of VAT, you may end up paying penalties and fines.  Accounting reviewing and transactions from certified and experienced account review experts will give the reliability, accuracy of taxation and financial reporting.
Excellence Accounting Services helps individuals and organizations to maintain and manage daily transactions based on FTA laws and help reduce the effect on VAT laws on business. EAS is a premier accounting and fiancé agency in Dubai that is dedicated to manage and curb taxation burdens with the used of tailored and optimized taxation services.
Our number one goal is to help and guide you on how to manage your accounts and business functions, as well as to improve your productivity and efficiency. Lastly, we guarantee to keep 100% confidentiality and track your business records, based on UAE and FTA laws.
We give you simple and straightforward solutions to different accounting and taxation matters. Our Accounting Review specialists believe in delivering world-class services based on your needs and requirements.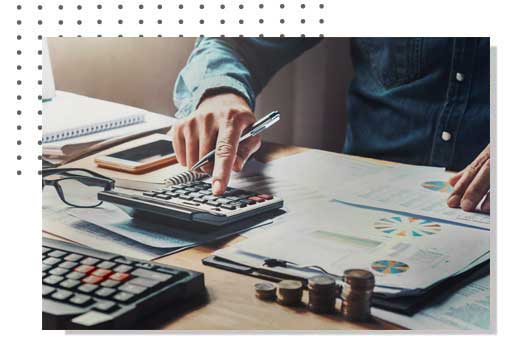 UAE's Best Account Reviews Agency if You Have Any Query
Email Us or Call Us Immediately
Benefits of Accounting Review Services
Accurate & Effective
An accounting system services ensure all the processes are correct and effective as it is expected to perform, thus minimizing errors.
Cash Flow Management
Accounting systems lets you record payables & receivables before cash changes hands. The system can project cash flow status in the future.
Financial Statements
An accounting system lets you generate your statements with a simple click of a button. Thus, you can review your financials in real term and solve issues beforehand.
Save Time
One merit of accounting system implementation is that it saves time than manual accounting. For instance, you can create invoices, payments, and receipts while the system saves transactions.
Our Accounting Implementation System Services in Dubai and UAE
Excellence Accounting Services provide the following in accounting system implementation:
Installation and execution of financial accounting system
Inventory System Implementation
Personnel and other associated systems
We Do Not Just Automate Accounting for You, We Help You Improve and Maximize the Process.
Benefits of EAS Accounting and Bookkeeping Services
Excellence Accounting Services delivers move value for your business revenue that hiring an in-house team of specialists.
We provide offer tailored accounting services. If you work with EAS, you will only be paying for their services your business needs. Add value to your business.
Accurately Timed Accounts
Smart outsourced accounting system implementation services create quality money management processes for your team to cut sales outstanding with times payables & receivables.
When you choose Excellence Accounting Services, you are not just acting with outsourcing services, but a team of highly skilled and specialized team of experts in UAE.
How Can EAS Accounting System Implementation Help You Today?
Schedule for Free Consultation to Discuss your Business Requirements with Experienced UAE Accounting Experts