VAT Consultants in Dubai, UAE
VAT Consultants in Dubai and UAE
EAS Delivers Quality VAT Consultancy Services in Dubai and UAE
If you are planning to expand your business in Dubai and UAE, you should know more about the newly enacted system of VAT. There are new developments in the tax system and such, it has become crucial to maintaining an efficient record of financial issues to clear tax on time.
But it is not uncommon for businesses to not know the VAT rules and regulations of VAT. That is why it is crucial to hire a reliable VAT Consultancy Outsourcing Services. EAS is an industry-leading VAT Consultant in Dubai, UAE. We offer comprehensive VAT consultancy services around the UAE.
With over ten years of experience to our credit, we are committed to helping corporates, and individuals get valuable information regarding the financial effect of a tax on business operations and the steps to mitigate its impact.
Since the VAT implementation, our company has guided companies on how they can ensure correct tax adoption and compliance. EAS also provides information regarding tax updates that clients require, ensuring their accounting processes and systems comply with the requirements.
When it comes to UAE VAT advisory services, you can't go wrong with Excellence Accounting Services. Our Dubai and UAE VAT consultancy services will solve all concerns associated with your finances.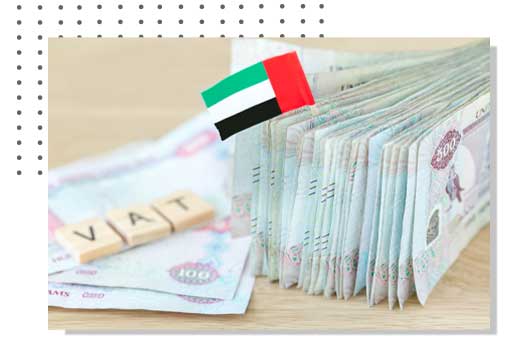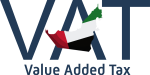 EAS Offers Only Top-notch VAT Consultants in Dubai and UAE. We're at Your Service!
Benefits of Our VAT Consultancy Outsourcing Services
Experienced Professionals
A VAT consultancy services bank upon its team of chartered specialists with vast experience across various industries.
Tax Advisory Services
You get to receive professional advice from experts based on your business needs to tackle apt solutions.
Efficiency
VAT consultants in Dubai, effectively manage their transactions by adhering with laws and counseling their transactions.
Vast Network
VAT consultancy experts have strong connections in Dubai and other norther emirates, offering an array of services.
Our VAT Consultancy Services in Dubai and UAE are:
Excellence Accounting Services range of VAT consultancy services in the UAE include:
Registration for taxation reasons.
Restructuring the processes. Transactions and supply chain.
Implementation of VAT, in line with accounting software and systems.
Evaluating contracts and any other relevant documents that may have been impacted by VAT compliance laws.
Transform your business for the better
Consult Our VAT Advisory for Eternal Prosperity
Choose our VAT consultancy outsourcing services today and get access to the following benefits:
At Excellence Accounting Services, our mission is to ensure that clients enjoy tailored solutions, according to individual needs.
As aforementioned, EAS offers a free initial consultation and accounting structure setup, plus a 50% percent discount on other VAT outsourcing services that we offer.
VAT experts at Excellence Accounting Services are always available to help individuals and businesses find solutions to ensure compliance while managing their obligations, too. 
In-depth Industry Knowledge
We take pride in our team of specialists for their vast knowledge and experience in this field. We understand the challenges that our clients are facing.  
Partner with a Trusted VAT Consultancy Outsourcing Service Provider Today
We're Here to Help! EAS Has Got You Covered