Business Consultants in Dubai, UAE
Economic Substance Regulations Services
 in Dubai and UAE. We Help You Understand Economic Substance Regulations Services and Ensure You're Compliant
If you are concerned about the new Economic Substance Regulation services, EAS offers a custom outsourcing solution to respond to it. Our goal is to ensure that you understand Economic Substance Regulation and how it can impact your business.
To respond to economic substance, the law requires companies to seek assistance or outsourcing with the following conditions met, based on article 6 of the Economic Substance Test of the Law. You can subcontract to us as we fulfill the following conditions: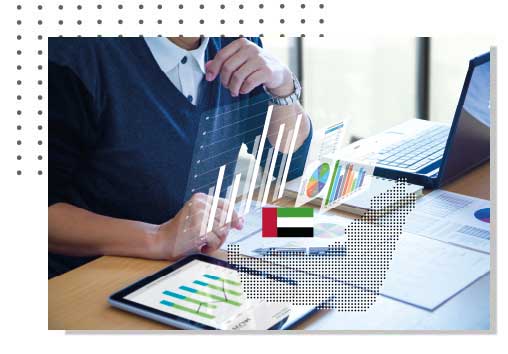 If You Have Any Questions Related to Economic Substance Regulations,
Please Get in Touch Now.
Benefits of Economic Substance Regulations Services
Methodology and Clear Advice
Get to learn about the approach and advice on economic substance regulations.
Knowledge of UAE Legislation and BEPs
Find out more about BEPs and its association with the UAE legislation
Attain Planning & Legal Certainty
With consultants' vast knowledge of regulations and recognizing weakness, which reduces costly rework and liability risks.
MOF and Authority Processes
Know more about the role of Ministry of Finance and the Authority Processes easily.
Our Economic Substance Regulation Services in Dubai and UAE are:
Our Economic Substance Regulations services in the UAE include the following:
Completion of the needed tasks such as take orders, manage stock, bank reconciliation, account entries and so on.
Creating minutes for directors and for genera meetings including general meeting to help managers make informed decision.
Help with report reporting and dissemination to the right authority.
Let's Help You with Economic Substance Regulation Services
We have helped many companies just like yours with Economic Substance Regulation Services. Here are reasons to outsource your work to EAS:
Our services are cheaper and fair, yet we still offer the best outsourcing services.
Our outsourced consultants are qualified and well-experienced professionals in Dubai and the UAE.
We provide quality services based on your business needs and requirements as well as government laws.
We're always available to help our clients achieve their goals, and consult clients whenever they need us.
Excellence Accounting Services is a Reliable Topnotch Consultant
Book Consultation with Us Now. You Can Also Request a Call Back.