Business Consultants in Dubai, UAE
Feasibility Studies Services in Dubai and UAE
Excellence Accounting Services for Feasibility Study and Consultations
An in-depth feasibility study is important for companies to evaluate their ability to complete projects fruitfully. Companies use feasibility studies to determine positive and negative results from a project, a process done before investing time and money into it.
A feasibility study that is well researched and conducted can identify potential issues that can stall a project, understanding operational, financial, and possibly other business impacts. It determines the viability of a project after taking into account all influencing factors.
If you are looking for premier feasibility studies in Dubai and UAE, you must take the time to find the right feasibility study consultant. Excellence Accounting Services has expansive experience in conducting feasibility studies and creating business plans.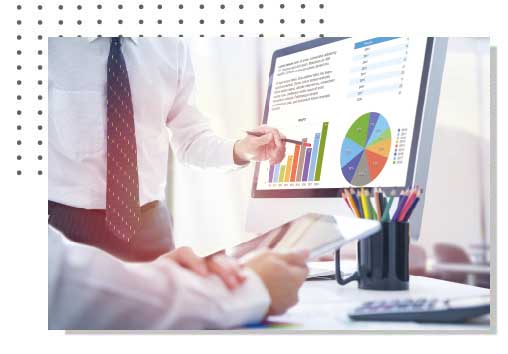 Professional Modern Feasibility Studies and Consultants in Dubai, UAE
Benefits of Carrying Out Feasibility Studies Services
Let us put some light on the benefits of hiring an outsourced Feasibility Study expert in Dubai, UAE:
Benefit Analysis
Being able to undertake a project doesn't mean you must pursue it. One project may prevent you from doing other projects that are more valuable.
Cash Flow Projections
You'll wait until you have sufficient funds to undertake a project. Feasibility projection takes into account cash flows to make sure that the company can sufficiently fund a viable project.
Maximum Timing Identification
A project feasibility study considers the time of the year the project will take place. It reassesses it to see if the results may change based upon when the project is undertaken.
Labour Analysis
An impeccable feasibility study analyses the quality of your employees instead of the quantity. This also helps to ensure that the quality of your staff is competent.
Our Feasibility Study Services in Dubai and UAE are:
Excellence Accounting Services provides the following key Feasibility Study Services in
Dubai, Abu Dhabi, Sharjah, Ajman, Ras Al Khaimah, Umm Al Quwain, Fujairah.
Project Overview
A clear stipulation of the products, projects, and services providers, delivery method and business model.
Market Feasibility
Determines potential competitors, buyers, sector, current and future market prospects, and sales analysis.
Technical Feasibility
Lists information about the delivery of product or services, which may include raw materials, labor, technology, transportation, and business locations.
Financial Feasibility
A projected plan about the money needed, the type of funds, balance sheet, projected profit & loss, cash flows, and so on.
Organizational Feasibility
A detailed explanation of the legal and corporate frame of the business. This may involve information about the founders' data, their skills, history, and their involvement in the business.
Real Estate Valuations
We offer premier support for real estate transactions including lease financing valuations, purchase price allocations, financial reporting, and sale lease backs.
Do You Need Help with Creating Reliable Feasibility Study In Dubai
EAS is Here to Help. Kindly Contact Us for More Details
Our feasibility study outsourcing services have helped many businesses across the UAE discover their potential and grow. Here is what makes us stand out:
We're professionals in feasibility study and consultancy services in Dubai and the UAE.
We carry out research activities based on the needs and requirements of our clients.
We know the dynamics of the local market, culture, and people in Dubai and UAE.
Our feasibility study experts are ethical and honest in providing data and valuable insights.
We Create Thorough Feasibility Studies and Actionable Plans That Help Grow Your Business
Trust Your Business with Us Today. Give Us a Call Now