Accountants in Dubai
First-Rate Payroll Processing Services in Dubai and UAE
A payroll system automates and streamlines the process of paying employees in a company. A timely and efficient payment approach is critical in the functioning of a business and as such, an economical, effective, and easy process is a must.
There is a lot more that goes into the payroll function other than determining the salaries of employees. It involves proper management of various components including travel expense, leave, accruals, and other procedures that make the HR process smooth.
And with many payroll processing outsourcing services in Dubai and UAE, it becomes paramount to find the best service provider that suits your business needs and goals. A lot of managers and the associated teams have little to no time to research and monitor trends.
A lot of changes take place in government forms, rates, and regulations. So, outsourcing payroll services involves getting help from professionals who are experts in payroll-related processes. And that's where Excellence Accounting Services come in.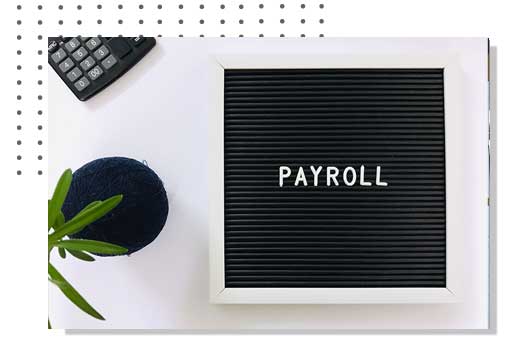 EAS Offers A Broad Spectrum of Comprehensive Payroll Solutions and Services.
Benefits of Outsourcing Payroll Processing Services
Security and Confidentiality
The right payroll function takes into account the risks of leakage of sensitive data, identities of employees, and embezzlement of funds.
Cost-Effectiveness
Having a team of experts, you can trust for your payroll processing is better than an inhouse team because it is expensive and has lots of obligations. You may save a lot of money.
Compliance and Regulation
You can benefit with a payroll processing service by being at par with any matter regarding the UAE labour law. And because it is also important to comply with new developments.
Modern Technology
Payroll processing services often use the latest accounting software to carry out payments and other payroll operations. Often, these systems are costly, but you end up saving a lot.
Our Payroll Processing Services in Dubai and UAE
Excellence Accounting Services Offers the Best Payroll Processing Services In UAE.
Below Are Some Payroll Outsourcing Services EAS Offers:
Tracking of working hours of each employee.
Tracking the employees' records.
Compliance of wages and hours.
Process of direct deposits.
Interested in Getting Quality Payroll Services?
Get in Touch with Our Expert Now.
What makes EAS the number one for outsourcing Payroll Processing services in Dubai and UAE?
With a credible partner who can offer quality payroll management services, you can channel your time and energy on other business matters. 
EAS payroll process outsourcing services is cost-effective than hiring a full-time employee. We work around the clock and always complete client projects on time.  
You want to run smoothly and based on UAE laws and regulations. Any discrepancies against laws and you could pay hefty fines and penalties, which may affect your business.
Access to Expert Knowledge
We can advise you on may issues associated with labour law and ensure you stay updated with the latest updates. Plus, this ensures operational smoothness to your business.
Need Access to Expert Help?
EAS Boasts Highly Dedicated and Professional Consultants with Experience across various industries and sectors.