VAT Consultants in Dubai, UAE
VAT Registration in Dubai and UAE
Get Reliable VAT Registration Services from The Best Experts in Dubai and UAE
Most countries have embraced the VAT system, an indirect tax approach imposed on consumer goods and services. The responsibility of VAT lies in the hands of a business, and tax has to be forwarded to the government. But above all, tax registration is the first process.
The UAE government enacted the VAT system on January 1st, 2018.  Goods and services attract a VAT of 5%. Meanwhile, some goods are not taxed at all (zero-rated tax), while others are fully exempted from VAT.
Tax registration also means businesses must be compliant with the existing laws and regulations. Companies must align with the set regulations in a manner that they are error-free and updated accounts, as well as well-arranged tax-associated documents.
For this reason, you require help from trusted VAT registration services in Dubai and UAE, who are knowledgeable about the different aspects of VAT. You can benefit from the services of a trusted partner such as Excellence Accounting Services.
Before your register for VAT, it is important to determine if your business needs VAT registration or not. You will consider VAT registration if your business falls in these categories: you need mandatory VAT registration, if you have an option to do voluntary registration, or if you're exempted from registration.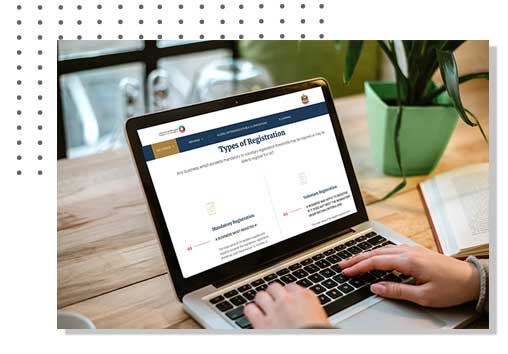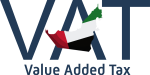 We Are Ready to Help! Let's Talk. Get In Touch to Discuss Your VAT Registration Needs
Benefits of Our VAT Registration Services
in Dubai and UAE. Most convincing merits that define why registration of VAT is crucial to your business:
Experienced Professionals
A VAT consultancy services bank upon its team of chartered specialists with vast experience across various industries.
Tax Advisory Services
You get to receive professional advice from experts based on your business needs to tackle apt solutions.
Efficiency
VAT consultants in Dubai, effectively manage their transactions by adhering with laws and counseling their transactions.
Vast Network
VAT consultancy experts have strong connections in Dubai and other norther emirates, offering an array of services.
Our VAT Consultancy Services in Dubai and UAE are:
Excellence Accounting Services range of VAT consultancy services in the UAE include:
Registration for taxation reasons.
Restructuring the processes. Transactions and supply chain.
Implementation of VAT, in line with accounting software and systems.
Evaluating contracts and any other relevant documents that may have been impacted by VAT compliance laws.
Transform your business for the better
Consult Our VAT Advisory for Eternal Prosperity
Choose our VAT consultancy outsourcing services today and get access to the following benefits:
At Excellence Accounting Services, our mission is to ensure that clients enjoy tailored solutions, according to individual needs.
As aforementioned, EAS offers a free initial consultation and accounting structure setup, plus a 50% percent discount on other VAT outsourcing services that we offer.
VAT experts at Excellence Accounting Services are always available to help individuals and businesses find solutions to ensure compliance while managing their obligations, too. 
In-depth Industry Knowledge
We take pride in our team of specialists for their vast knowledge and experience in this field. We understand the challenges that our clients are facing.  
Partner with a Trusted VAT Consultancy Outsourcing Service Provider Today
We're Here to Help! EAS Has Got You Covered