VAT Consultants in Dubai, UAE
VAT Training Services in Dubai and UAE
Detailed Course Content of VAT Course VAT Training & Certification:
VAT and Training Certifications are in demand in the UAE today. Excellence Accounting Services provide Value Added Tax (VAT) training on goods and services to corporates and individuals.
Our specialized team of experts provides VAT implementation strategies and VAT training in areas including Dubai, Sharjah, Dubai, and other emirates in the UAE.
We aim to help individuals, and companies comply with VAT obligations and rules. We partner with other trainers and consultants within the UAE to provide world-class VAT solutions to clients.
Excellence Accounting Services (EAS) offers reliable and transparent advisory services in all matters VAT, in the UAE. Our outsourced VAT course is all-inclusive- we cover all areas of VAT.
The UAE government has put in place stringent measures for VAT implementation. Excellence Accounting Services are in line with government laws and industry standards.
Our VAT lecturers include tax accountants, finance experts, and tax advisors. They will ensure affordable and timely training in UAE.
We will always be available to conduct VAT compliance and offer guidance as your business grows, and VAT rules and regulations in the UAE become more intricate.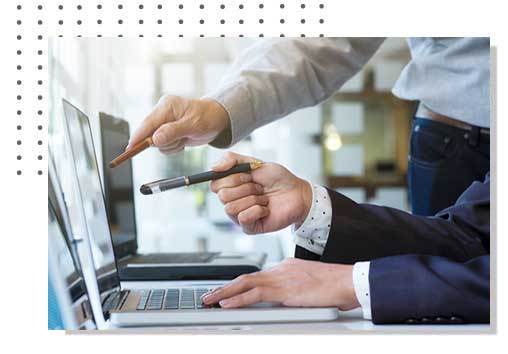 VAT Training in Dubai and UAE Now Made Simpler and Easier for You!
Benefits of Outsourcing VAT Training Services
Enrolling in a VAT Training program comes with many benefits. Among these include the following:
Saves Costs
You are safe from potential tax violations, which could be costly in the long run.
Make Informed Decision
You can figure out the right adjustments, deductions, and credits for your specific issue.
Reduces Stress and Pressure
It helps you forget about the stress and anxiety that arise from tax duties.
Streamlines Operation
It lets you fix your taxes easier since you know the requirements and procedures in advance.
Our VAT Training Services in Dubai and UAE are:
Who Is This Course Ideal For?
The EAS VAT Training course is ideal for professionals and those working in the following areas:
Receivable and Payable Accounts
Cost and Budgeting Managers
Want to up-skill your staff with VAT training?
When you are trained by our VAT training experts, be rest assured that you are working with professionals with the following qualities:
Our VAT training experts have a total of 2 years of experience in providing quality VAT training services in Dubai and UAE.
Certified and Qualified Trainers
Our VAT training consultants are qualified and have certificates of excellence in offering training to aspiring accountants.
Excellence Accounting Services offers vas resource and course materials for easy studying.
We offer customized study solutions with free workshops, orientation seminars, and placement help.
For More Information About Our VAT Training or Coursework
Send Us an Email or Give Us A Call. One of Our VAT Training Consultants is Waiting to Serve You.