2021 Accounting Outsourcing Checklist for Start-ups in Dubai
Starting a new business is indeed an exciting feeling, yet scary at the same time. You know what you want to take into the market, you have the funds to get started.
While setting up your business and launching it, it is best to abide by the following accounting outsourcing checklist to make sure all your financial requirements for the business are met.
Typically, accounting and bookkeeping is a stressful and strenuous process. Many businesses in the UAE often channel their energy into marketing, product development, customer outreach, and other activities that affect income directly.
Even though these processes are crucial, you must be certain that you have a viable financial plan to set your business up for success in the future.
Ignoring these essentials on your accounting checklist for start-ups in Dubai could bring your business down and result in poor cash flow.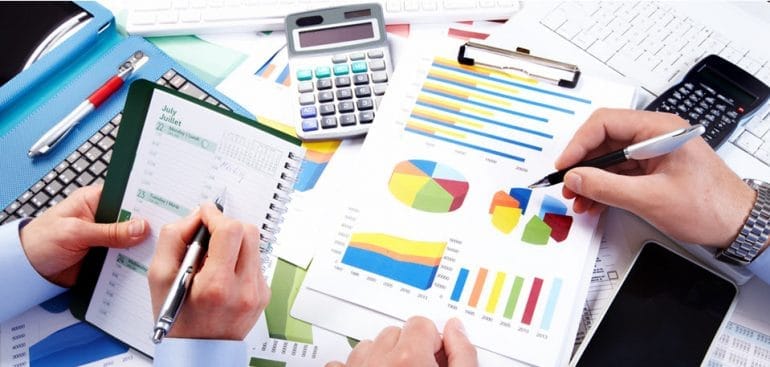 Transacting Via Bank Only
You should routine all your business transactions through the bank. Open a bank account for your company. Use either debit or credit card for the account for transaction activities. While the transactions are recorded, you can monitor expenses easily.
You can use your bank statement to record inflow and outflow. This will help you to calculate and file tax. Being on top of the company and being able to monitor all the activities, it's easy not to consider all expenditures. Bank statements are the best answer to this.
Accounting and Bookkeeping is important activity, instrumental to the growth of your business. So, open the right records, ledgers, registers, for maintaining accounts receivables, payables, and so on. This is important for evaluating the financial status of your business.
Most accounts receivable outsourcing services recommend starting bookkeeping before the business starts to operate so that you can determine expenditure for setting up the business as well.
Use Modern Software to Determine Financial Statistics
There is advanced software that you can use such as Zoho Books, QuickBooks, and Xero. These programs can help to monitor and track your financial activities. You can also leverage cloud-based applications.
Hence, financial statistics data about your company will be in handy. Plus, you can access it from anywhere in the world. The new software boasts extra features that aim to reduce human efforts in accounting.
Take advantage of technology to streamline your business accounting process.
Create a timetable for tax calculations and audits. This will help you to file tax returns without delay. In addition, experts may be chosen to carry out tax audits and inspect other documents such as certificates and bills.
The FTA can storm into your office anytime without an appointment. So, you should be prepared to submit your tax returns and other associated documents to them.
It would be best to do the financial inspection without any notice. With this, you can examine financial activities and make sure there are no fraudulent issues going on within the business. The team you choose to do this with must be credible and reliable.
Most companies in Dubai and UAE prefer to hire outsourced accounting services to do this job for them.
Outsource Accounting, Bookkeeping and Auditing
It is always a good idea to outsource accounting processes to an accounting and auditing company in Dubai, UAE. Because your business is still new, the lack of experience could cost you a lot. The outsourced accounting expert will be of great help.
Accounting Outsourcing Firm will carry out inspection, accounting, and tax audits. Assessing your business model, business strategy, financial management, and guide you towards financial stability.
Since most accounting and auditing Dubai and UAE companies have been in the business for a long, they know how to skyrocket the growth of your business, through insights and proper advice for the sake of your business success.
Determine Future Requires and Act Sooner
Any business has its risks. Any uncertain situations can compromise the success of your company. This may include technological advancements, the ever-evolving business trends, epidemics such as Covid-19 could slowdown sales considerably.
It is utterly crucial to prepare for such events. So, make sure you determine the risks before you penetrate into a new field, or before expanding into new horizons.
Instead of pouring all the profits into new projects and getting big loans from lenders, you want to keep some cash in savings. Do not be confident about your abilities and decisions.
With the right accounting outsourcing firm and auditing tools and support from accounting outsourced services Dubai and UAE, you can thrive in the world of business. Thorough accounting outsourcing and financial analysis are critical.
A strong idea of your financial health only allows you to make an informed decision.
As A New Business You Need A Helping Hand with Your Accounting Outsourcing
At EAS, We Offer Bespoke Outsourced Accounting Services Reasonably. Touch Base Now to Know More About Us.