VAT Consultants in Dubai, UAE
VAT Return Filling Services in Dubai and UAE
Get Expert Assistance from Trusted Outsourced VAT Return Filing Professionals
The UAE government requires all businesses to file VAT returns. It is a directive that companies must comply with. The VAT tax is an official tax document that is submitted to the Federal Tax Authority. The UAE taxation law requires VAT returns to be filed quarterly.
Typically, the tax document contains information on tax recoverable input and tax due output, as well as the net VAT applicable. The taxable individual or a person elected by the taxable party may file VAT returns.
In other words, corporation tax return specialists or legal agents can file VAT returns on behalf of the taxable party.
And because the law allows individuals and companies to hire Dubai vat filing agents, it is vital to work with VAT return services at reasonable rates and has the knowledge and expertise to manage VAT return filing based on UAE VAT laws.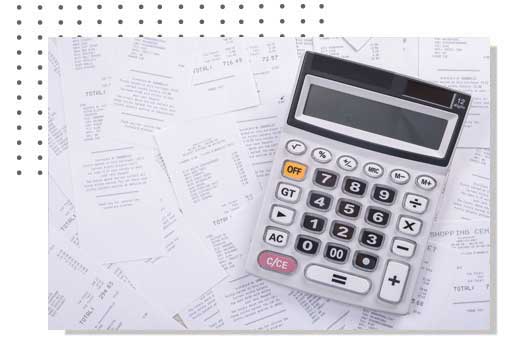 Our VAT Return Filing Experts Can Guide You Through VAT Compliance Rules
Benefits of Outsourcing VAT Return Services
Keep Your Business on Track
With the help of a VAT return filing professional, you can monitor your tax processes within your company.
Improving & Improvising
A VAT return filing service provider ensures that you take the right steps and apply actions to improve your business.
Financial Decisions
A business operates smoothly when there are useful decisions taken regarding its finances, especially involving tax matters.
Tax Obligations & Compliances
Another benefits of outsourcing VAT return filing services is you will have ready assistance for tax related matters.
Our VAT Return Filing Services in Dubai and UAE are:
Dubai VAT filing experts at Excellence Accounting Services can help you file for VAT returns in the following ways:
We will collect your VAT return information on a regular interval
Our VAT specialists will make sure that VAT returns are filed according to the stipulated laws and regulations and within the required time frame
We offer advisory services on payments of Minimal Tax Liability, according to VAT laws of UAE
We conduct tax planning for you and represent your company to the authorities as necessary
Reduce Risks and Allow Growth. Ensure Your Business is VAT Compliant
Request for Help Now. We Offer Free Consultation
There are many reasons for you to choose our VAT return filing services in Dubai and UAE.
Better Backend Solutions for Business Growth
Our EAS VAT return filing solutions are ideal for SMEs that are striving to grow. Whatever your tax issues are, we can help.
 At Excellence Accounting Services, we believe in providing value. We never nickel and dime our customers. Our services are transparent and offered at reasonable fees.
An outsourced VAT service provider such as Excellence Accounting Services lets you stay ahead of your accounting data daily. We shall assign a dedicated team to your case.
Cultivate Permanent Relationships Clients
Our customers are not just numbers. They are people who we value and have worked hard for, irrespective of the size of their business.
Do You Have Interested in Our VAT Return Filing Services?
Make an Inquiry Now. Fill in our Form, Call or Email Us. We will Be Glad to Help You